Sunvie, a designer and builder of large-scale solar installations
Created in 2006 and joined the Everwatt group in June 2017, Sunvie carries out photovoltaic projects for companies and local authorities in order to:
develop and optimise the solar potential of companies,
reduce their energy bill by investing in renewable energy in a sustainable way,
reduce their CO2 emissions,
materialise the commitment of corporate citizens to the environment.
Sunvie is convinced that photovoltaic solar energy meets various expectations and energy requirements, that the production of solar electricity in France is possible and that solar energy should become a reflex during any construction or renovation project. Hence the choice to act as designer, integrator and operator.
With its team of experienced project managers, all engineers specialised in solar installations, Sunvie designs turnkey and economically viable photovoltaic plants to contribute to the development of the solar industry in France :
Sunvie advises and supports companies and local authorities that want to exploit their available space (roofs, facades, car parks, wasteland, etc.), and that want to make energy savings to reduce their costs or enhance the value of some of their assets by investing in them to become energy producers.
This solar expert develops ad hoc solutions that are particularly well suited to :
companies in the tertiary sector,
companies in the industrial sector
local authorities,
large-scale distribution,
major developers (offices, housing, shopping centres, etc.).
Sunvie is independent of any technology or supplier: its approach as an integrator allows it to offer all the skills necessary for its customers to design, build and implement solar photovoltaic plants.
Made By Sunvie achievements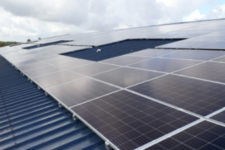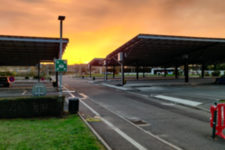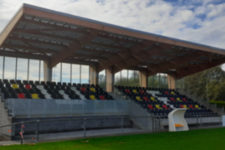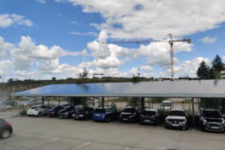 Energy transition experts :